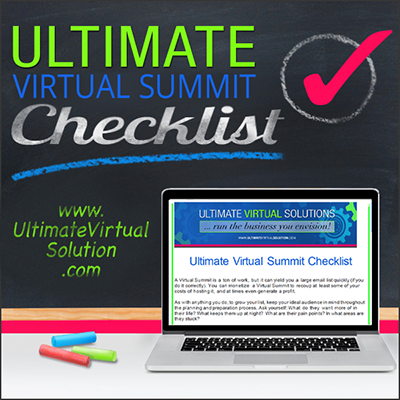 The Ultimate Virtual Summit Checklist You've Been Waiting For
Hosting your own virtual summit is one of the fastest ways to expand your reach and inspire thousands. It also enables you to be seen as an expert and establish credibility in your industry.

This list-building tactic has many moving parts and can be a daunting task to first-timers BUT it doesn't have to be that way. Grab this checklist and use it as a guide to get started hosting your own virtual summit.

This checklist will put you ahead of your competition. No more guessing what needs to be done, just check it off the list. 
Enter your information below to receive a FREE Virtual Summit Checklist